SB Server Support Multi Audios
Better To switch Video server with vpn, if does not play. opera vpn recommend.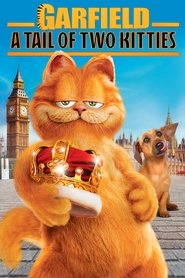 Garfield: A Tail of Two Kitties
Jon and Garfield visit the United Kingdom, where a case of mistaken cat identity finds Garfield ruling over a castle. His reign is soon jeopardized by the nefarious Lord Dargis, who has designs on the estate.
Views: 535
Genre: Adventure, Comedy, Family
Director: Tim Hill
Actors: Bill Murray, Billy Connolly, Breckin Meyer, Ian Abercrombie, Jane Carr, Jennifer Love Hewitt, Lena Cardwell, Lucy Davis, Roger Rees, Veronica Alicino
Duration: 82
Quality: HD
Release: 2006