SB Server Support Multi Audios
Better To switch Video server with vpn, if does not play. opera vpn recommend.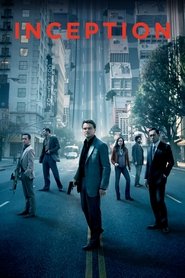 Inception (2010) [Tam + Tel + Hin + Eng]
Cobb, a skilled thief who commits corporate espionage by infiltrating the subconscious of his targets is offered a chance to regain his old life as payment for a task considered to be impossible: "inception", the implantation of another person's idea into a target's subconscious.
Views: 635
Genre: Action, Adventure, Dubbed Movies, Science Fiction
Director: Ahmed Hatimi, Brandon Lambdin, Brian Sepanzyk, Christopher Nolan, Gordon Piper, Gregory J. Pawlik Jr., Jody Ryan, Kevin Frilet, Lorie Gibson, Mohamed Essaghir Aabach, Mohammed Hamza Regragui, Nilo Otero, Paula Turnbull, Richard Graysmark, Sarah Hood, Steve Gehrke, Tarik Ait Ben Ali, Tetsuo Funabashi, Tracey Poirier, William D. Robinson, Yann Mari Faget
Actors: Cillian Murphy, Dileep Rao, Elliot Page, Joseph Gordon-Levitt, Ken Watanabe, Leonardo DiCaprio, Marion Cotillard, Michael Caine, Tom Berenger, Tom Hardy
Duration: 148
Quality: HD
Release: 2010