SB Server Support Multi Audios
Better To switch Video server with vpn, if does not play. opera vpn recommend.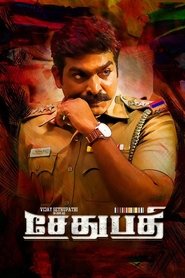 Naa Peru Seshu [Sethupathi] (Tel+Tam+Hin)
Sethupathi, an inspector, investigates the murder of a cop and finds that Vaathiyar, a big shot, is responsible for the killing. He arrests Vaathiyar, but an unfortunate incident that has a connection to the case he is investigating, puts his career in jeopardy.
Duration: 121
Quality: HD
Release: 2016