SB Server Support Multi Audios
Better To switch Video server with vpn, if does not play. opera vpn recommend.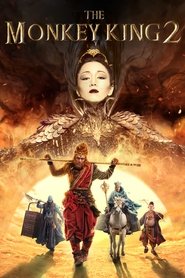 The Monkey King 2 (Tamil)
Taking place 500 years after the Havoc in Heaven, the Tang Priest is appointed by Buddha to go to the West to fetch the sacred scriptures, only to accidentally free the Monkey King. With Lady White (Gong Li) aiming to break up the team assembled to defeat her, the Monkey King must fight in order to save his world!
Views: 377
Genre: Action, Adventure, Dubbed Movies, Fantasy
Director: Soi Cheang
Actors: Aaron Kwok, Fei Xiang, Giselle Chia, Gong Li, Him Law, Kelly Chen, Lu Wei, Miya, William Feng, Xiao Shenyang
Duration: 120
Quality: HD
Release: 2016