SB Server Support Multi Audios
Better To switch Video server with vpn, if does not play. opera vpn recommend.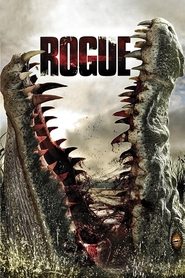 Rogue (Tamil + Hindi + Eng)
From the director of Wolf Creek comes this terrifying look at nature's perfect killing machine. When a group of tourists stumble into the remote Australian river territory of an enormous crocodile, the deadly creature traps them on a tiny mud island with the tide quickly rising and darkness descending. As the hungry predator closes in, they must fight for survival against all odds.
Views: 45
Genre: Action, Dubbed Movies, Horror, Thriller
Director: Greg McLean, Jane Forbes, Marshall Crosby, Renata Blaich, Todd Embling
Actors: Caroline Brazier, Celia Ireland, Damien Richardson, Geoff Morrell, Heather Mitchell, John Jarratt, Michael Vartan, Radha Mitchell, Sam Worthington, Stephen Curry
Country: Australia
Duration: 99
Quality: HD
Release: 2007