SB Server Support Multi Audios
Better To switch Video server with vpn, if does not play. opera vpn recommend.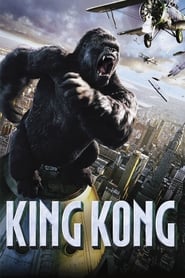 King Kong (2005)
In 1933 New York, an overly ambitious movie producer coerces his cast and hired ship crew to travel to mysterious Skull Island, where they encounter Kong, a giant ape who is immediately smitten with the leading lady.
Views: 358
Genre: Action, Adventure, Drama
Director: Carolynne Cunningham, Del Chatterton, Merrin Ruck, Peter Jackson, Randall William Cook, Richard Matthews, Skot Thomas, Stephanie Weststrate, Veronique Lawrence, Victoria Sullivan
Actors: Adrien Brody, Andy Serkis, Colin Hanks, Evan Parke, Jack Black, Jamie Bell, John Sumner, Lobo Chan, Naomi Watts, Thomas Kretschmann
Country: Germany, New Zealand, USA
Duration: 187
Quality: BR
Release: 2005