SB Server Support Multi Audios
Better To switch Video server with vpn, if does not play. opera vpn recommend.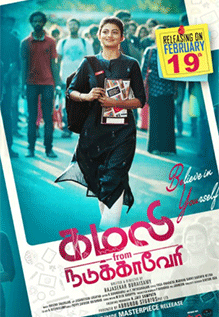 Kamali from Nadukkaveri
Kamali, a happy-go-lucky girl from a small town & as a weak student who is hardly interested in studies, falls in love with a studious boy in Chennai who aspires to make it to IIT Madras. She decides to take her studies seriously and convinces her father to go for higher studies. With the help of a retired professor in her village, she starts preparing for exams to join IIT Madras, only to meet her love.
Duration: 150
Quality: HD
Release: 2021