SB Server Support Multi Audios
Better To switch Video server with vpn, if does not play. opera vpn recommend.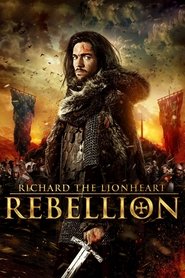 Richard the Lionheart: Rebellion
The year is 1173. England and France are at war. The destiny of the two great powers has never been so intertwined. As King Henry's wife, Queen Eleanor, is captured and imprisoned by the king himself, Richard and his brothers lead the fight against their father in a heartless war. Allegiances shift with each victory or defeat as the destinies of England and France keep swaying in a delicate balance.
Views: 560
Genre: Action, Adventure, Drama, History
Director: Stefano Milla
Actors: Andrea Lorenzo Canetto, Brian Ayres, Christian Burruano, David Callahan, Davide Chiolero, Derek Allen, Elisa Allara, Lucia Allara, Mishael Lopes Cardozo, Valeri Alessandro
Country: USA
Duration: 96
Quality: HD
Release: 2015