WandaVision Season 1 Episode 6
SB Server Support Multi Audios
Better To switch Video server with vpn, if does not play. opera vpn recommend.
//My API Ez99ULqORLkSi7LH //His API w9RFKGBEzvEtmpv4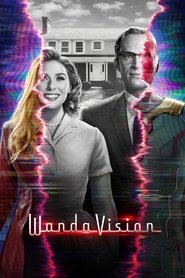 WandaVision Season 1 Episode 6
Views: 1191
Serie: WandaVision
Director: Diane H. Newman, Janell Sammelman, Kate Pulley, Katye Kalivoda, Marc Scizak, Matt Shakman, Meaghan F. McLaughlin, Melissa Yount, Paul Hughen, Stephanie Tull
Guest Star: Adam Michael Gold, Alan Heckner, Amor Owens, Christine Renaud, David Payton, Evan Peters, Jackson Robert Scott, Jett Klyne, Jon Zimmerman, Josh Stamberg, Joshua Begelman, Julian Hilliard, Selena Anduze, Sophia Gaidarova, Stephanie Astalos-Jones, Tamara Hetzel, Tristen Chen
Episode Title: All-New Halloween Spooktacular!
Air Date: 2021-02-12
Year: 2021