SB Server Support Multi Audios
Better To switch Video server with vpn, if does not play. opera vpn recommend.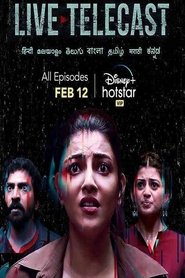 Live Telecast
A TV crew goes to a haunted house, where a family lives, to create a new live show that captures ghost on camera, only to be trapped inside with no way of getting out.
TV Status: Returning Series
Duration: 29 min
Release: 2021